Stores / Shopping
Vodafone
Store dedicated to all things Vodafone, including mobile phones, dongles, tariffs and accessories plus technical help and advice.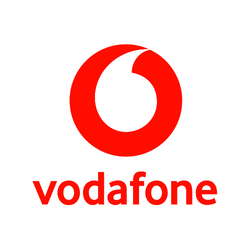 About
Who we are
We connect people, businesses and devices to help our customers benefit from digital innovation.
Our services include mobile, fixed line, broadband and the Internet of Things (IoT). We serve over 18 million mobile and fixed line customers in the UK, with 4G network coverage at 99%, and we are well positioned for the evolution to 5G. In the broadband market, we connect about 0.5 million customers. We employ around 11,000 people across the UK, and operate more than 400 retail stores nationwide.
Delivering customised offerings for today's connected families
Customer needs are always evolving, and that's why we never stop innovating. We were first in the UK to offer The Ultimate Broadband Guarantee, which guarantees speeds to your router or money off until it's fixed.
To help UK families benefit from Internet of Things technologies, we came up with "V by Vodafone", an easy to use service for people to connect and manage multiple IoT devices. Our line of products include a smart watch designed for younger children, a smart bracelet designed for vulnerable family members, a range of smart home devices and services, and more – all to help families protect the things that matter to them.
Store information
Location
Unit 25, Lakeside Shopping Centre, RM20 2ZF