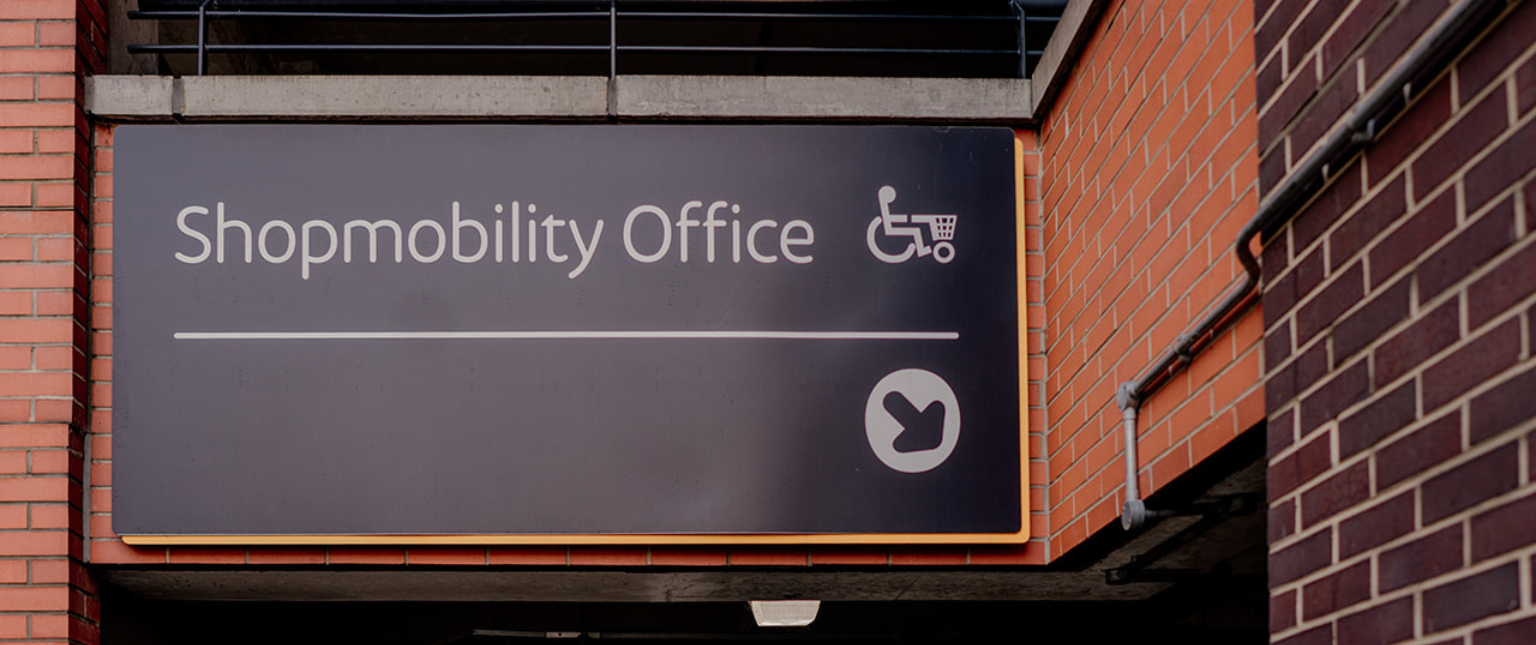 ShopMobility is open to pre-booked customers only. Please call us in advance on 01708 869933 (option 2) to book a wheelchair, rollator, scooter or electric wheelchair. All bookings are taken on a first come first served basis and weight restrictions apply.
Our equipment is free of charge and all we ask is that you bring a form of ID to confirm name and address for the booking (such as a Driving Licence or a bill dated within 6 months). Please ensure you have a valid mobile number that we can contact you on whilst shopping.
We book in time slots to allow our customers space to pick up equipment and ask that you book a time when you call. We only hold equipment for 1 hour from that time so please call if you are running late or need to cancel.
Car Park 10 is for disabled badge holders only. If hiring our equipment and you do not have a badge then we can provide you with a temporary badge, on request, valid for the day of hire only. It is your responsibility to display this badge whilst parked.
Our Click & Collect service also operates from our ShopMobility office so please be patient when arriving.
ShopMobility Opening Times
Monday to Saturday – 9am – 6pm (equipment to be returned by 5.15pm latest)
Sunday – 11am – 5pm (equipment to be returned by 4.15pm latest)